Sewer Improvement Project
Beginning Tuesday, June 29, the Sewer Improvement Project will begin in the Railroad Avenue area. You may experience traffic delays while work is in progress. Thank you for your patience.
Recreational Vehicles Local Law Adoption

On February 2, 2021, the Village of Hilton Board of Trustees adopted Local Law #1, 2021 as follows:
To replace Chapter 259, Recreational Vehicles of the Hilton Code in its entirety.
---
Village Office Summer Hours
Beginning Friday, June 4th the Village of Hilton office will be starting summer hours. The new hours will be 7:30 a.m. - 4:00 p.m. Monday through Friday.
---
8th Annual Hilton's Classic Wheels on Main Street
Saturday August 21, 2021
---
Annual Drinking Water Quality Report for 2020
---
Updated Notice to Hilton-Parma Residents

There is a drop box outside at the community center for your convenience. Please call 392-4144 if you have any questions.

Food Shelf:
IMPORTANT NOTICE FOR FOOD SHELF CLIENTS, you must call ahead for an appointment at 234-2090.
Hilton Community Childcare WILL remain open if, you have any questions please call 392-5060.
---
Village of Hilton Comprehensive Plan
---
Village of Hilton Residents: Bulk Refuse Update
Due to the COVID-19 restrictions and access to the Village of Hilton Office is restricted due to the Community Center being closed, the Village of Hilton has set forth new temporary guidelines regarding our bulk refuse policy.  If a resident has a bulk item or extra bags of trash to be picked up on their refuse day, you may put them out without a sticker. These extra items will be documented by our Department of Public Works staff on the Refuse truck and a bill will be mailed to you.  Any items that are in the tree lawn area (the area between the sidewalk and the street) unless otherwise designated, will be considered extra trash, will be disposed of, and billed. 
---
If you have experienced a change in financial circumstances due to the COVID-19 state of emergency, please call the Village Office at 585-392-4144 to discuss payment arrangements.
---
Trash, Recycling and Coronavirus
We are all concerned about the effect of coronavirus or COVID-19. This virus has interrupted our lives in ways we had never imagined possible. Monroe County is asking residents to keep in mind Garbage and Recycling workers – both private and public – who continue to provide this valuable service to Monroe County businesses and residents every day. For now, garbage and recycling collection is operating on normal schedules. Any changes to this will be communicated from your hauler. View flyer with more info...

---
Door to Door Sales, Vendors and Solicitors - It is the time of year when peddlers, vendors and solicitors go door to door, drive around neighborhoods or set up sales on a corner in our community. The Village of Hilton requires a permit for these kinds of sales and solicitations. Local, non-profit, community groups are exempt from this local law, however; commercial groups including marketing companies who hire contractors to promote businesses in and outside our area must register and obtain a license. For everyone's safety and protection, ask to see their permit and identification, please report any instances of peddling or suspicious activity to your local Municipal office or call 911.
Shari Pearce, Village of Hilton Manager/Clerk
---
Safety Alert for Carbon Monoxide Poisoning
---
Is your home really safe when you leave or even when you are home? The Monroe County Sheriff's Office offers many
tips on Home Security to keep your home, you and
your loved ones safe! If you are concerned or suspicious of anything or anyone, do NOT hesitate to call 911. View the flyer.
---
Pay Taxes and Water Bill Online... click to pay online


If you have experienced a change in financial circumstances due to the COVID-19 state of emergency, please call the Village Office at 585-392-4144 to discuss payment arrangements.
---
Submit your water meter reading online
FOIL Application - Application for access to public records
In Honor of our Military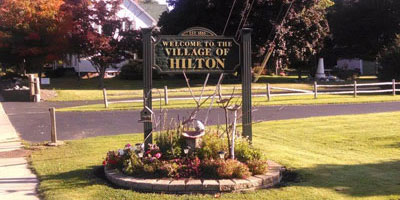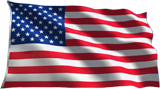 The Village of Hilton has created a military wall in recognition and in honor of all men and women who have served or are currently serving our country. Today our nation enjoys freedom because of them. Our wall displays pictures of military personnel on the first floor of the Community Center.