Hilton Community Indoor Flea Market - The Village of Hilton Community Center will hold its 14th annual Community Indoor Flea Market on Saturday, April 25 located at 59 Henry Street, Hilton. Spaces are currently available at $20 each for a 4-foot by 10-foot area. Multiple spaces may be purchased. Sellers keep the proceeds... View more info...
---
The 7th Annual Hilton's Classic Wheels on Main Street will be held on Saturday August 15th...
View more information and car registration form

---
2020 Conservation Tree & Shrub Program
---
Village of Hilton Newsletter
- October 2019
---
ENVISION HILTON 2030 – COMPREHENSIVE PLAN -
The Village of Hilton Comprehensive Plan Steering Committee is currently drafting a new Comprehensive Plan entitled 'Envision Hilton 2030'. A comprehensive plan serves as the guiding document for a community' long-term decisions on issues including land-use, capital investment, operational changes, and other issues that will drive a community's future. The current plan, adopted on March 7, 1977, offered a range of recommendations for housing, transportation improvements, community facilities, and the revitalization of the Village Business District...
Read more
...
---
Door to Door Sales, Vendors and Solicitors - It is the time of year when peddlers, vendors and solicitors go door to door, drive around neighborhoods or set up sales on a corner in our community. The Village of Hilton requires a permit for these kinds of sales and solicitations. Local, non-profit, community groups are exempt from this local law, however; commercial groups including marketing companies who hire contractors to promote businesses in and outside our area must register and obtain a license. For everyone's safety and protection, ask to see their permit and identification, please report any instances of peddling or suspicious activity to your local Municipal office or call 911.
Shari Pearce, Village of Hilton Manager/Clerk
---
Safety Alert for Carbon Monoxide Poisoning
---
Is your home really safe when you leave or even when you are home? The Monroe County Sheriff's Office offers many
tips on Home Security to keep your home, you and
your loved ones safe! If you are concerned or suspicious of anything or anyone, do NOT hesitate to call 911. View the flyer.
---
Hilton-Parma Recreation Brochure - View the latest brochure
Pay Taxes and Water Bill Online... click to pay online


2019 Water Daily Rate Increase - Effective April 1
2019 Water Rates Increase - Effective April 1
Sewer Rate Increase - Effective April 1
Submit your water meter reading online
FOIL Application - Application for access to public records
In Honor of our Military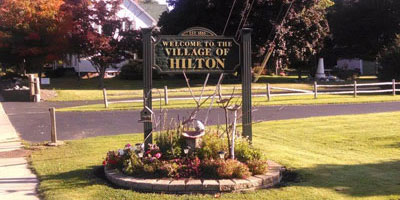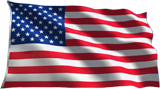 The Village of Hilton has created a military wall in recognition and in honor of all men and women who have served or are currently serving our country. Today our nation enjoys freedom because of them. Our wall displays pictures of military personnel on the first floor of the Community Center.
...more information here soon!!