Holiday Closing - The Village of Hilton Office and Department of Public Works will be closed on Friday July 1st and Monday July 4th, 2016 in observance of Independence Day. If your refuse and recycling is collected on Monday's, it will be collected on Tuesday July 5th, 2016 this week only. Office Hours will resume on Tuesday July 5th at 8 a.m.
If you have a sewer or water emergency, please call the following pager number: 529-0822 Thank you.
Special Meeting Notice - The Hilton Village Board of Trustees will hold a special meeting on Thursday, June 23, 2016 at 5:00 p.m.; Hilton Community Center, 59 Henry Street to review a solar farm presentation.

Shari Pearce, Village Manger/Clerk
Village of Hilton
Mobile Food Pantry – Saturday July 9th at 50 Henry St, Hilton DPW Garage – 11:00 am – 1:00 pm. View more information
ADVERTISEMENT FOR BIDS – 2016 SANITARY SEWER LINING - In accordance with Section 103 of Article 5-A of the General Municipal Law, sealed Bids for the construction of the 2016 Sanitary Sewer Lining will be received by Village of Hilton, at the office of the Village of Hilton, 59 Henry Street, Hilton, New York 14468, until 2:00 PM local time on June 30, 2016, at which time the Bids received will be publicly opened and read. Click here for more information
The 3rd Annual Hilton's Classic Wheels on Main Street will be held on Saturday August 20 at 9:00 a.m.  Please click here for more information and for registrations forms.
Water Rate Increase - The Village of Hilton will be increasing the water rates effective April 1, 2016. View more information
Hojack Trail Feasibility Study - 3/3/16 Meeting
Hilton Water Tank Rehabilitation - Starting Mid-March. View more information
Safety Alert for Carbon Monoxide Poisoning

Is your home really safe when you leave or even when you are home? The Monroe County Sheriff's Office offers many
tips on Home Security to keep your home, you and
your loved ones safe! If you are concerned or suspicious of anything or anyone, do NOT hesitate to call 911. View the flyer.

Looking for information on getting a FREE HOME ENERGY AUDIT? - View Information
Hilton Village News - Oct 2015
Hilton-Parma Recreation Brochure - View the latest brochure
Submit your water meter reading online
FOIL Application - Application for access to public records
In Honor of our Military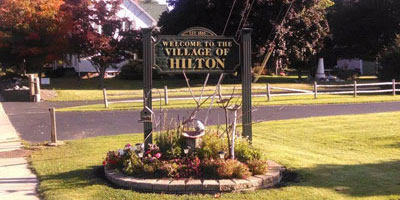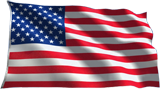 The Village of Hilton has created a military wall in recognition and in honor of all men and women who have served or are currently serving our country. Today our nation enjoys freedom because of them. Our wall displays pictures of military personnel on the first floor of the Community Center.